When installing a Zendesk app you're given the option of enabling role and group restrictions. By restricting access to the app, you're also restricting which agents you're billed for*.
* Not applicable when subscribing to our Super Suite - Our Super Suite is billed to all paid agents.
How can I enable restrictions so that only certain agents have access to an app?
You can enable restrictions for an app by first clicking into the Admin Center. Then under Apps and integrations in the left navbar, click on Zendesk Support apps and locate the app you wish to apply restrictions to like this: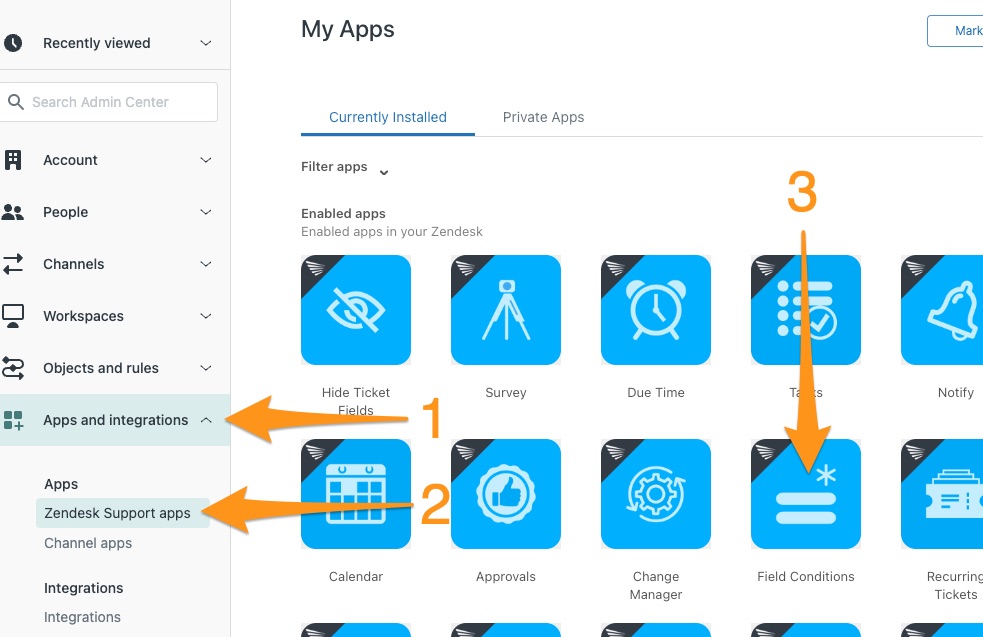 Now click the checkbox next to role restrictions and/or group restrictions to enable it and select the roles and/or groups from the drop-down list you wish to have access to the app.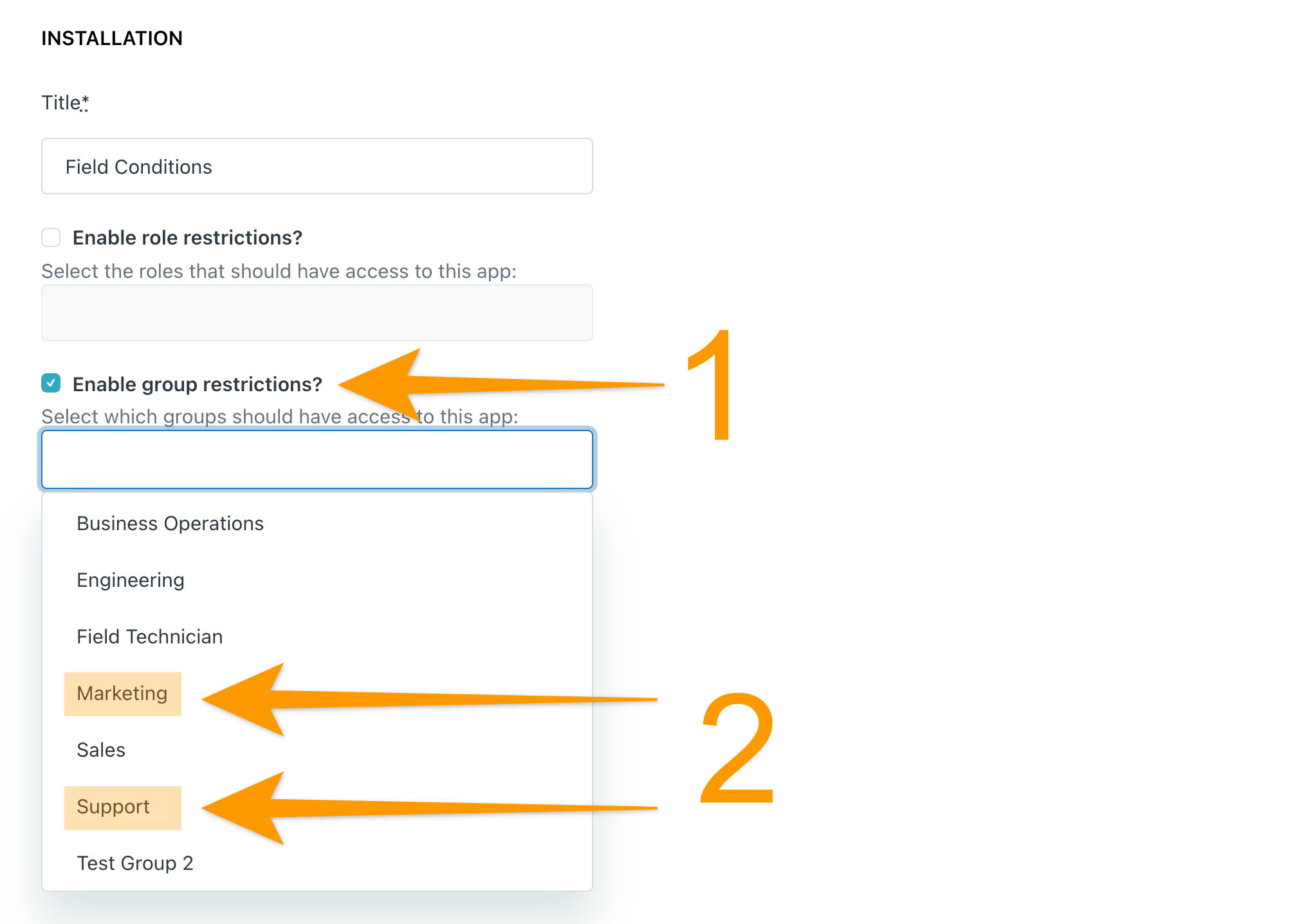 If you select multiple roles (no groups), the agent only needs to be in one of the roles to have access. You will not be charged twice for the same agent if they are in multiple groups.
| | |
| --- | --- |
| | If you enable both role AND group restrictions, the agent must be in at least one of each to have access. This means that an Administrator may not have access to the app if they are not in one of the selected groups. |
At this point, you will be prompted for payment details. If you have already provided this when the app was installed, simply take note of the new cost/agents, then select Update.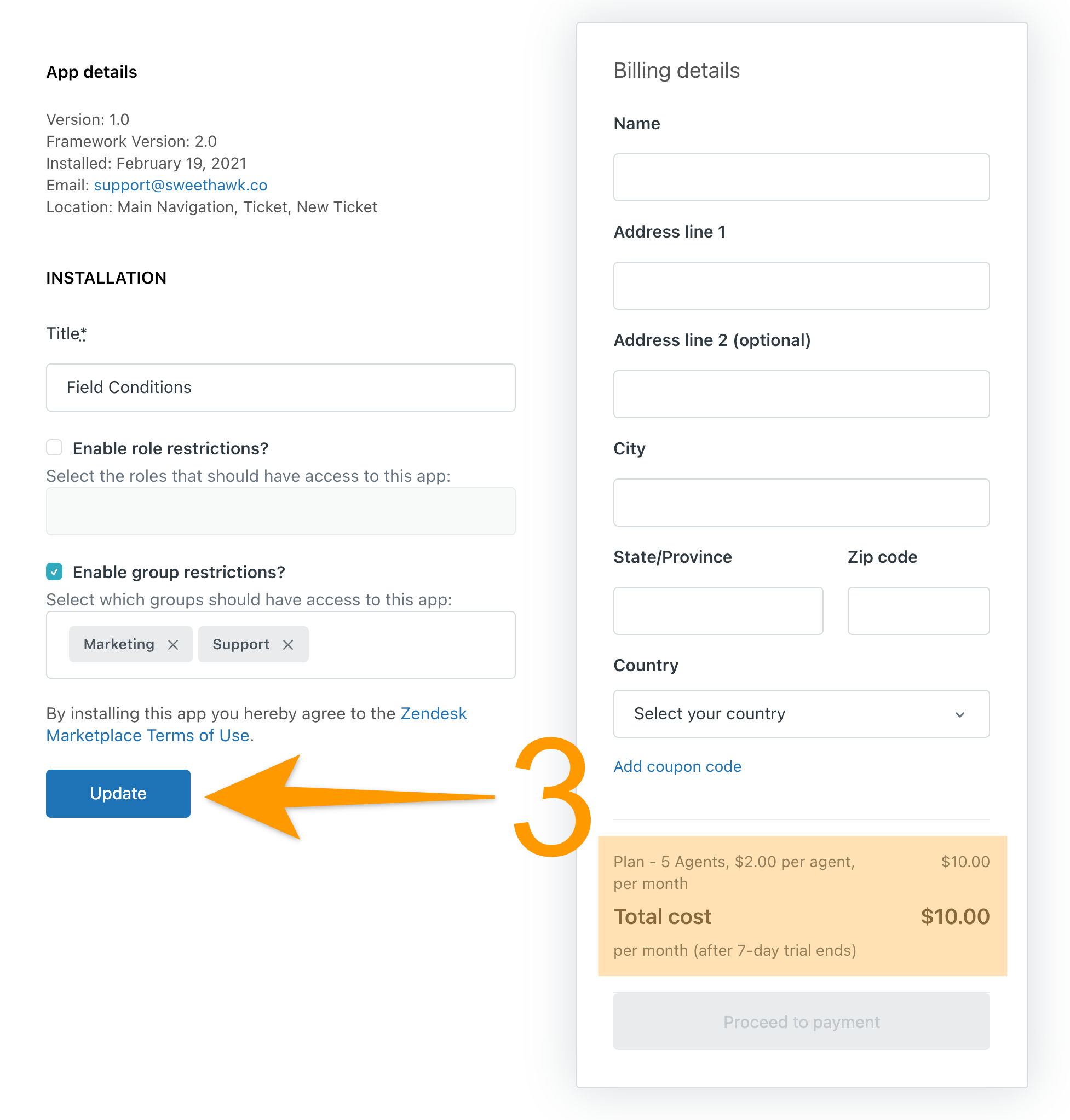 If you are unsure whether you have provided this information or wish to update this, you may refer to your billing portal rather than having to re-enter everything again.
If you've found this article helpful and you like using app(s) from SweetHawk you should check out our full list of Zendesk apps offerings.