When installing a Zendesk app you're given the option of enabling role and group restrictions. By restricting access to the app, you're also restricting which agents you're billed for*.
* Not applicable when subscribing to our Super Suite - Our Super Suite is billed to all paid agents.
To turn restrictions on, click on the cog on the left of the screen and at the top on the left click on 'Manage' under apps. Then hover over the app in question and click on the cog like this: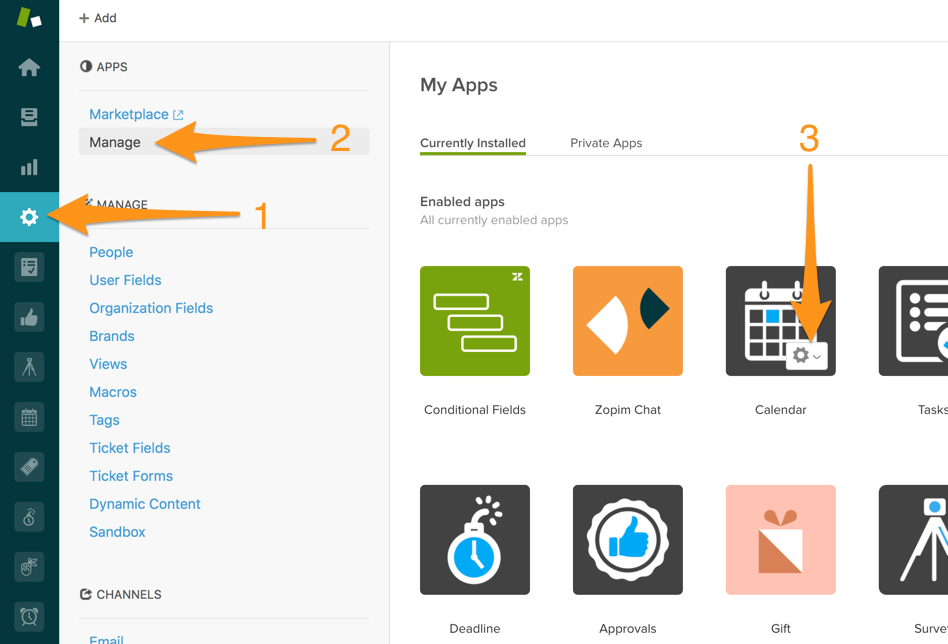 From the drop-down menu choose "Change settings"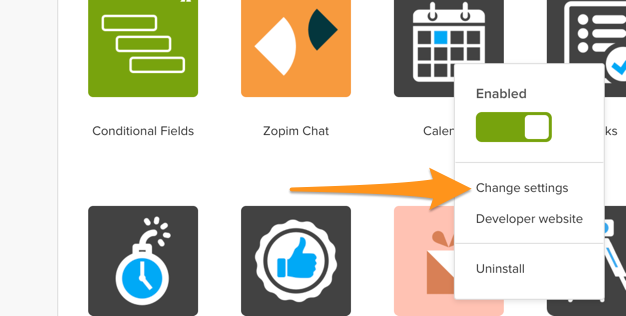 Then under the "General Settings" tab at the bottom, check the "Enabled" box next either "Role Restrictions" or "Group restrictions".
Now you can choose which roles the app is turned on for.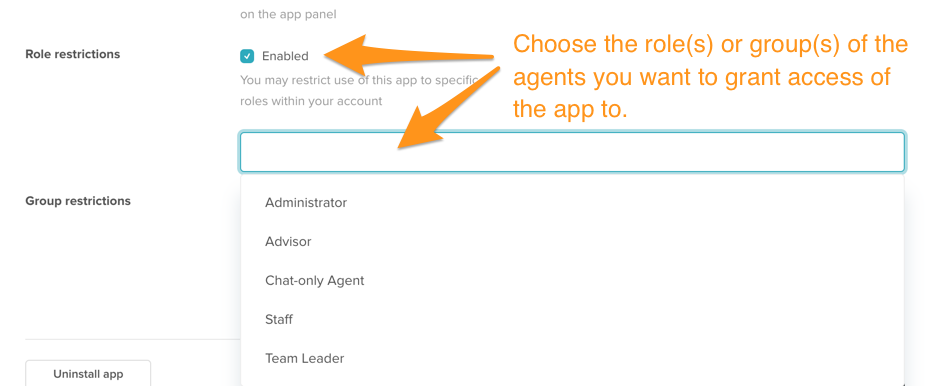 If you select multiple roles (and no groups), the agent only needs to be in one of the roles to have access.
If you select multiple groups (and no roles), the agent only needs to be in one of the groups to have access. In other words, if you restrict the app to multiple groups and an agent is in more than one of those groups, you will not be charged twice for the same agent. Zendesk will calculate the number of unique agents in whatever groups are selected.
IMPORTANT: If you enable both group and role restrictions, the agent must be in both one of the roles listed and one of the groups listed to have access.
If you're planning on restricting apps, you should also learn how to hide fields when apps have been restricted.
---
Adjusting agent restrictions after you've already entered your credit card details.
If you have already entered your credit card details and are just needing to adjust how many agents you're paying for, Zendesk does not make it clear how to proceed because there are two action buttons. Note that you do not need to re-enter your credit card details as the interface would suggest. You simply need to click "update" as indicated below.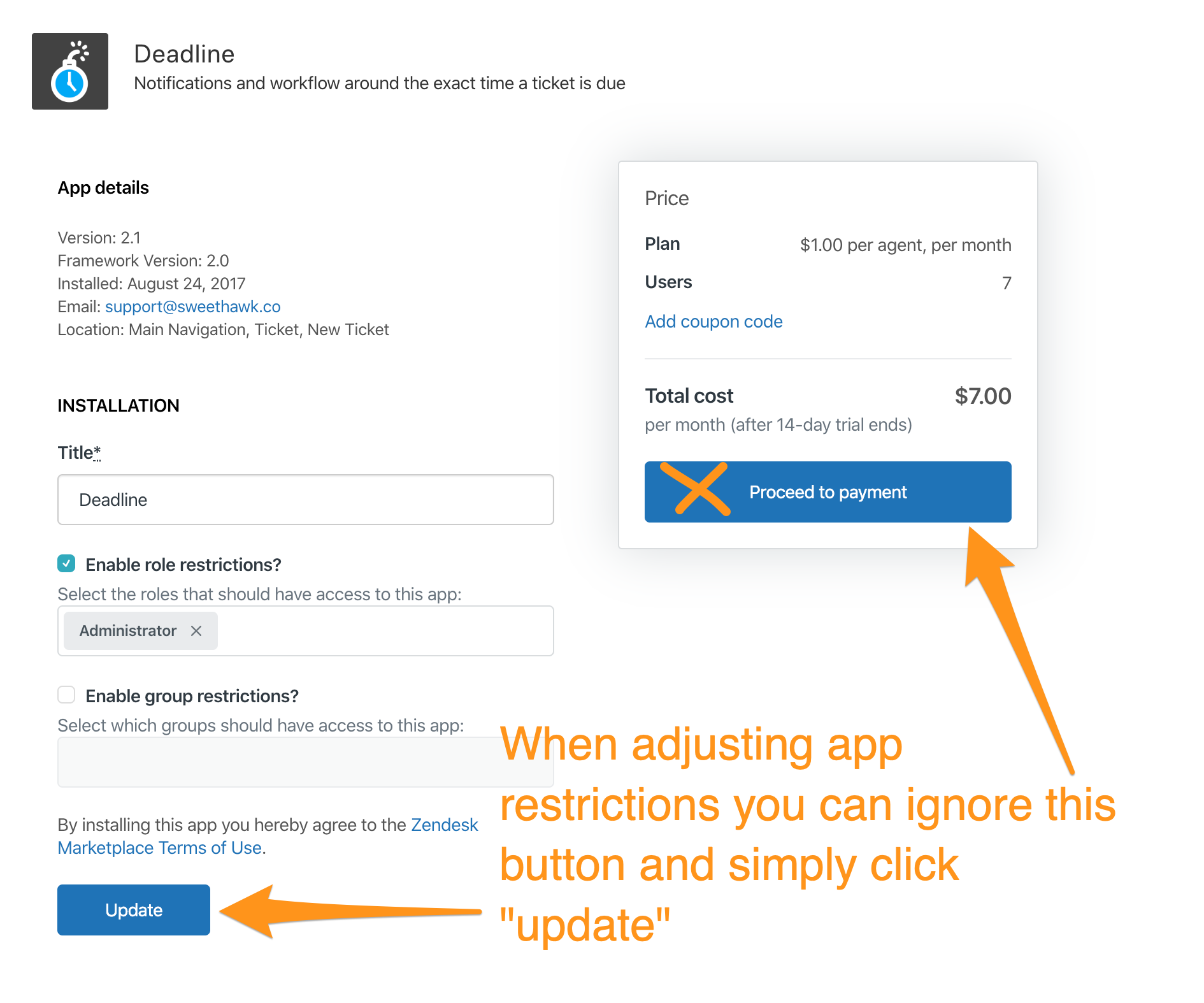 If you've found this article helpful and you like using app(s) from SweetHawk you should check out our full list of Zendesk apps offerings.