Measuring how many surveys you've sent out vs the number of surveys that have been responded to can be set within the trigger or automation that you've created to send out the survey.
When the app is installed, it automatically creates a target called "App - Survey - Record survey sent".
So in the trigger or automation that you've set up, that sends the survey, under 'Actions' you will be able to add an extra rule like this: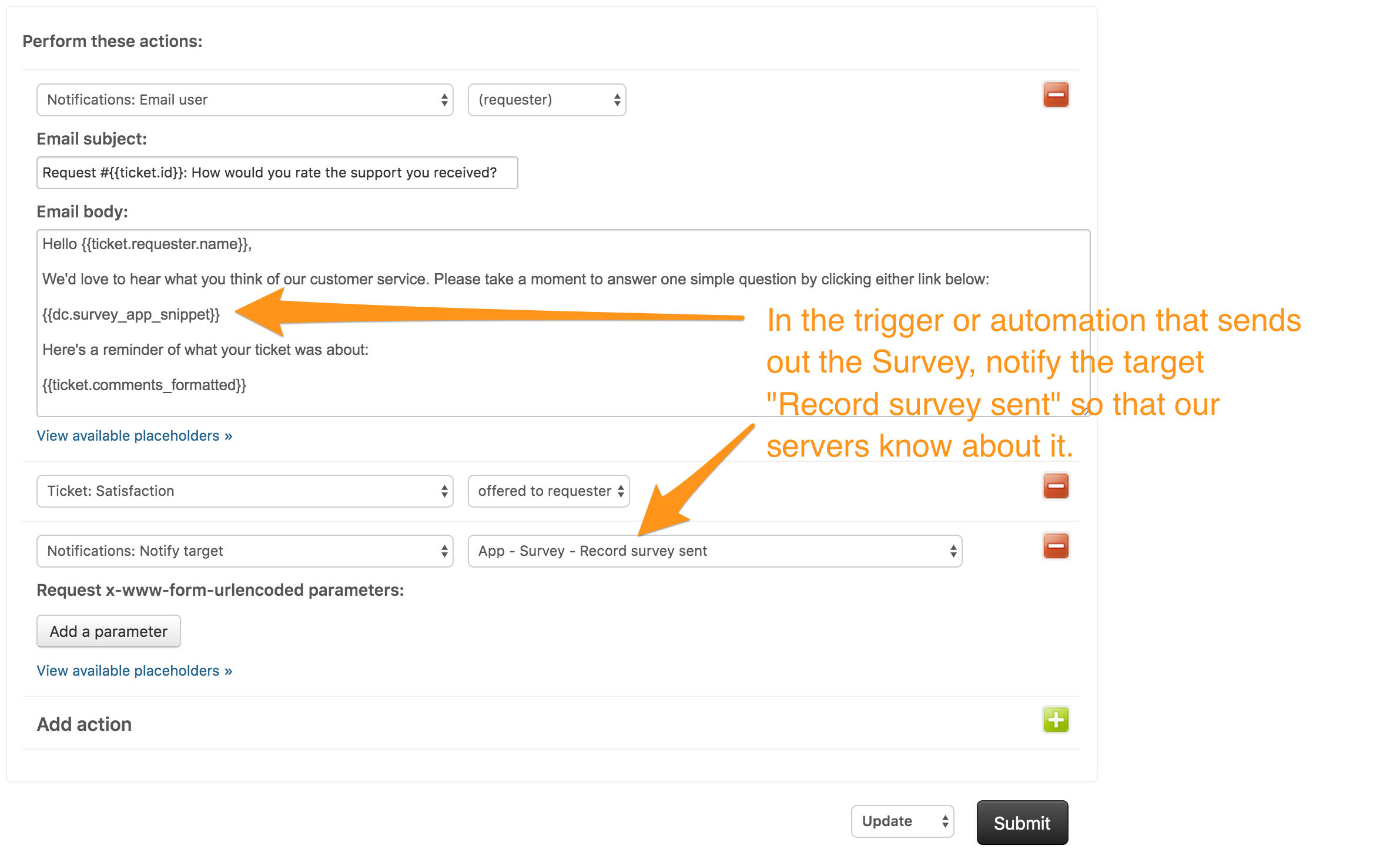 Once this has been set, every time a survey is sent our surveys will know about it and record it.
Note that there is currently no in-built reports in the app that display the response rate just yet. This report is planned to be built in the future, but it is recommended that you add this target to your workflow so that once the report has been created, historical data will have already been collected and displayed in the report.
---
Another way to record the response rate is to use the inbuilt Zendesk method for native CSAT surveys.
Note that CSAT surveys are only available on the Professional plan or higher so this method will not be possible on other plans.
The way this method works is that in the trigger that sends the survey under "Meet all of the following conditions" set the rule "Ticket: satisfaction" - "is" - "unoffered" like this:

Then under the "Actions" section of the trigger, add the rule "Ticket: satisfaction" - "Offered to requester" like this: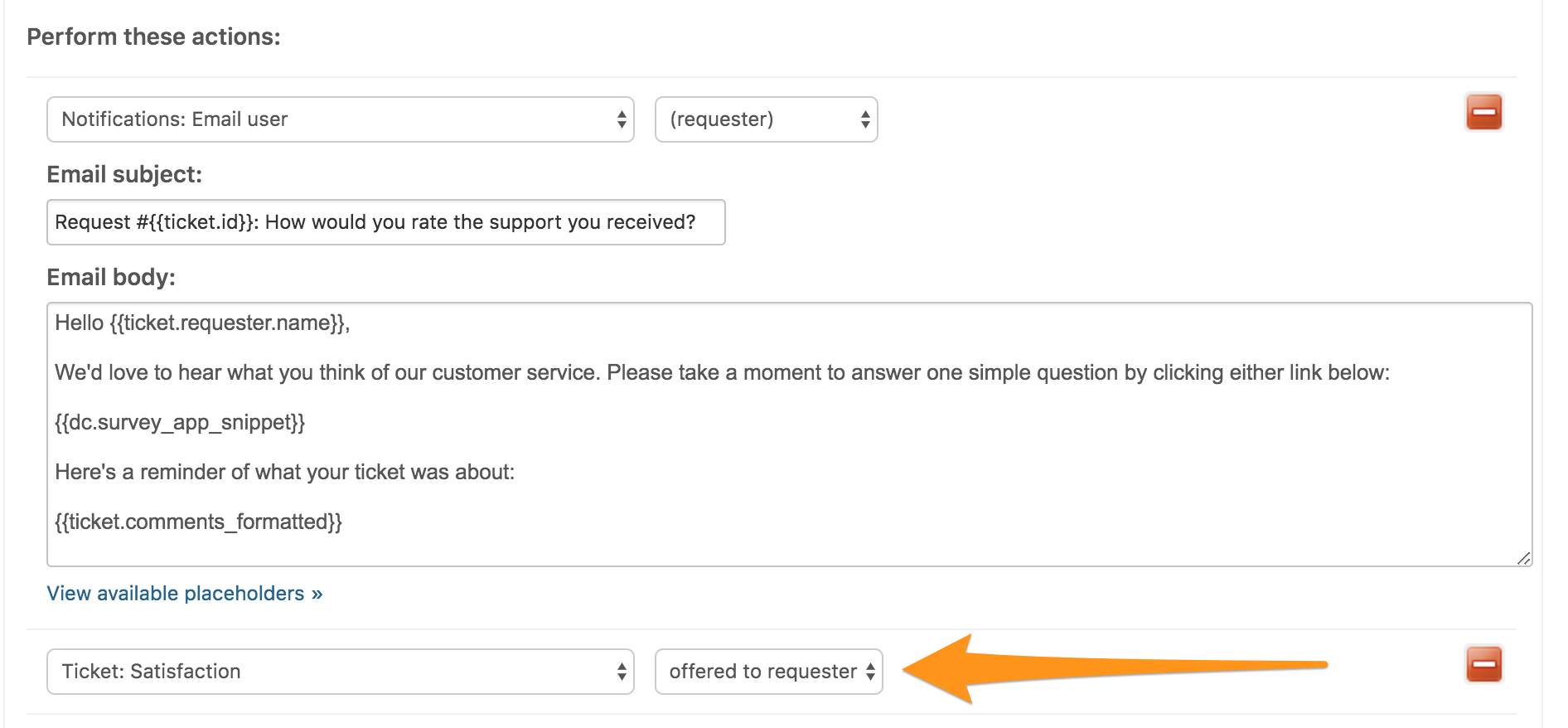 Great, you're done.
The reports showing you your response rate already exist over in Explore on your "Zendesk Support" dashboard, under the "Satisfaction" tab like this:

You'll then need to scroll to the bottom to see the following report: