When the survey app sends out the survey asking for answers, the email to your customer will look something like this: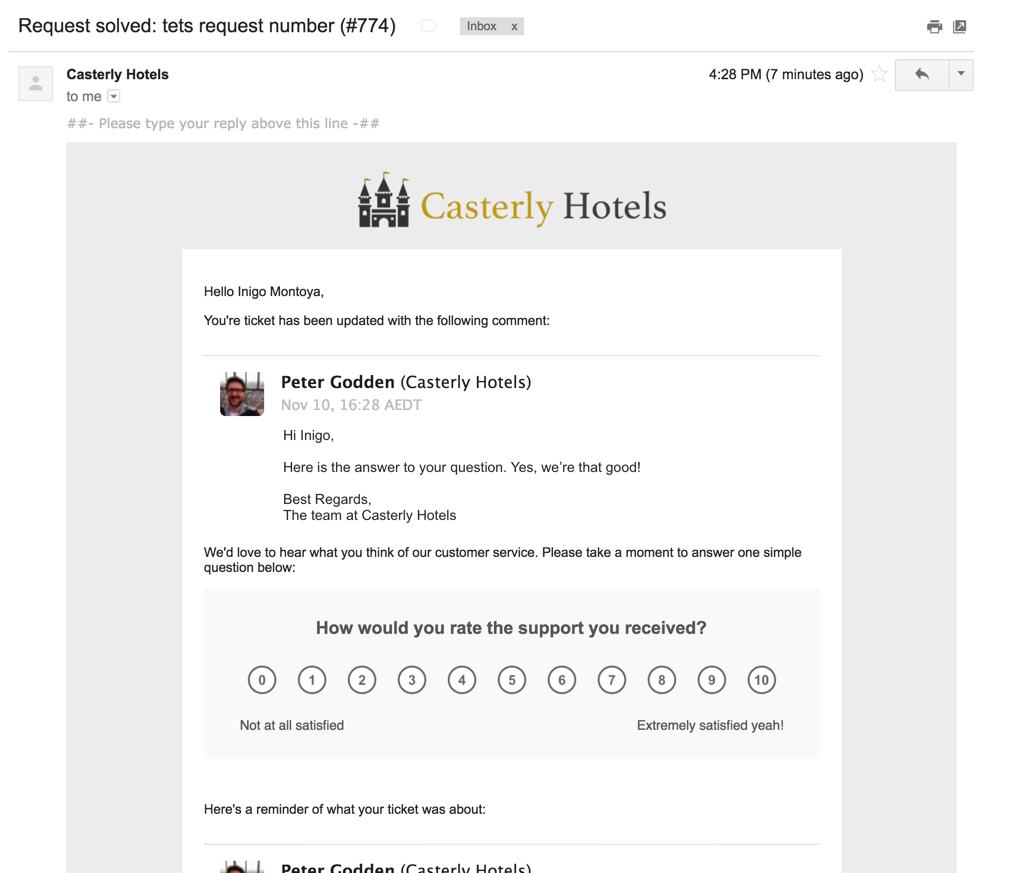 Can you see the 0-10 survey at the bottom? (You can actually place the survey where ever you want)
When they click on one of the numbers from 0 - 10, they'll be taken to a landing page that allows them to comment on their first rating, and if you like you can ask them a secondary question. The landing can be branded with your logo and colours, and if you'd like to brand the URL just let us know and we'll help you get that going. The landing page could look something like this: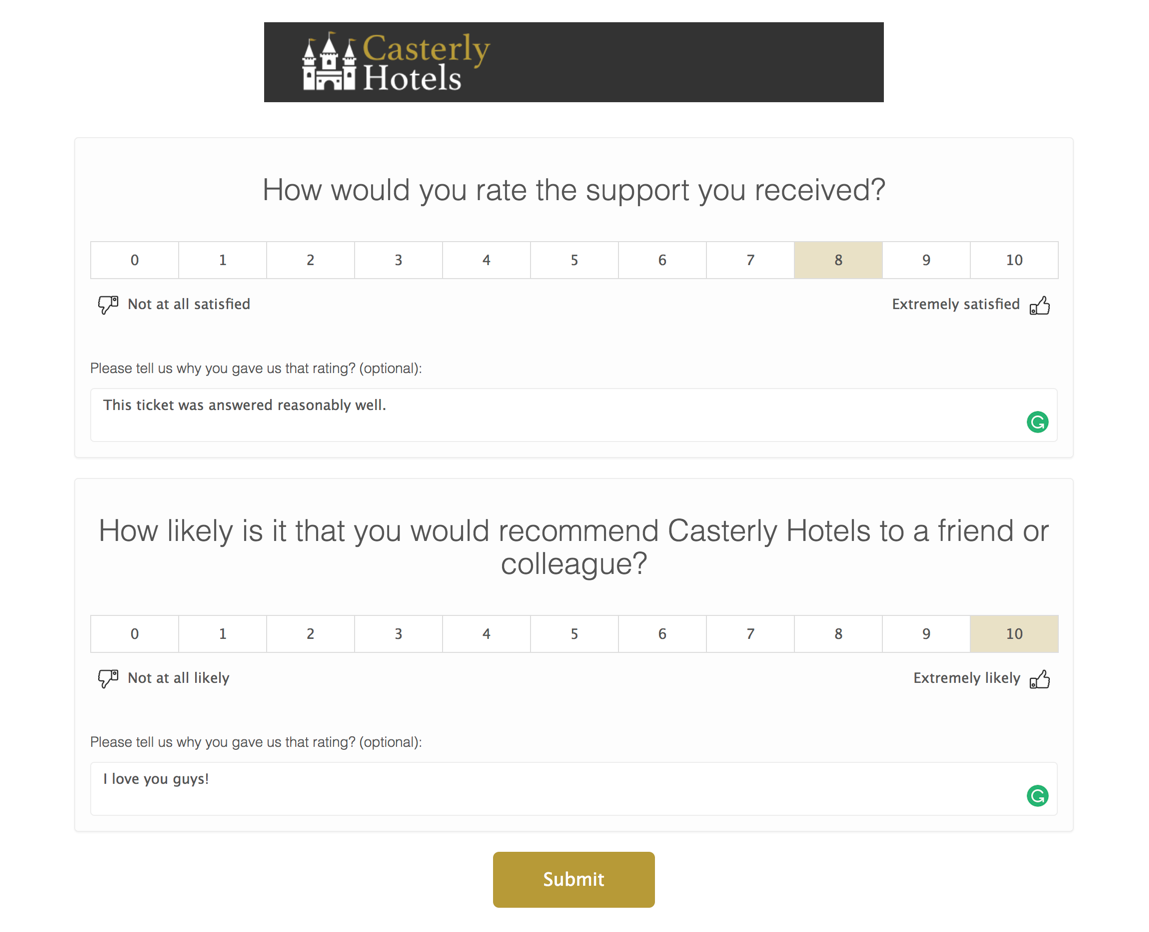 Over in Zendesk, from an agent's perspective, you'll be able to see the scores and comments on the right of the ticket in the apps pane. If desired, the sat score out of 10 will also automatically be converted to a Zendesk CSAT rating based on your settings: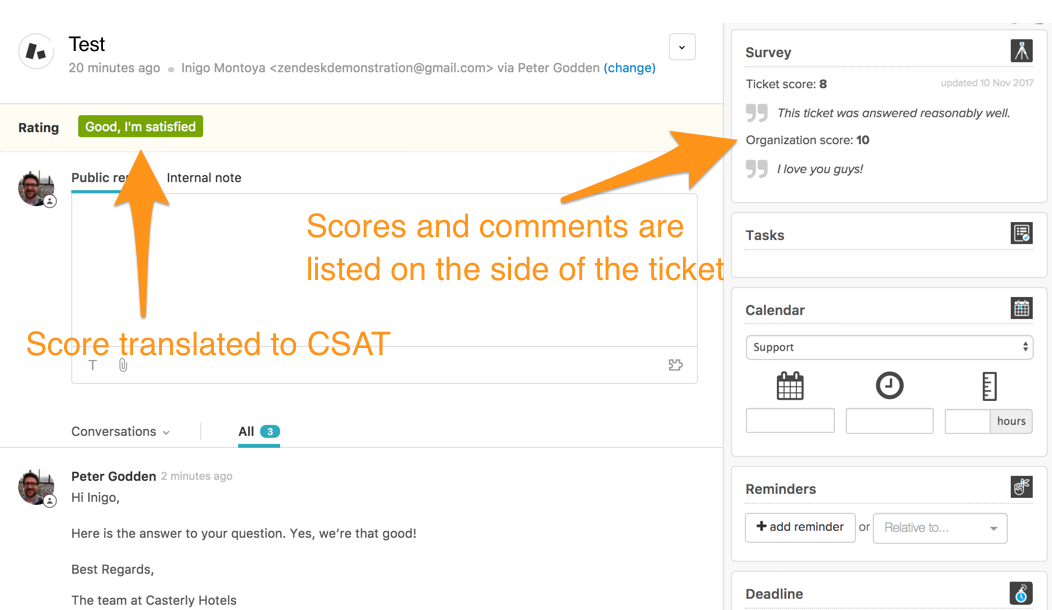 Finally, the scores from both survey's will be pushed into their corresponding Zendesk ticket fields. From there, you will be able to build any number of reports in Insights to calculate **NPS®, Satisfaction score averages, monthly breakdowns etc.
**Net Promoter® and NPS® are registered trademarks of Satmetrix Systems, Inc., Bain & Company and Fred Reichheld.