You're able to connect any calendar in the Calendar app to any Google or Office 365 calendar.
To do this click on the calendar icon in the navbar on the left of the screen. Then go into Calendars and at the bottom choose which Google or Office365 calendar you want to connect to like this: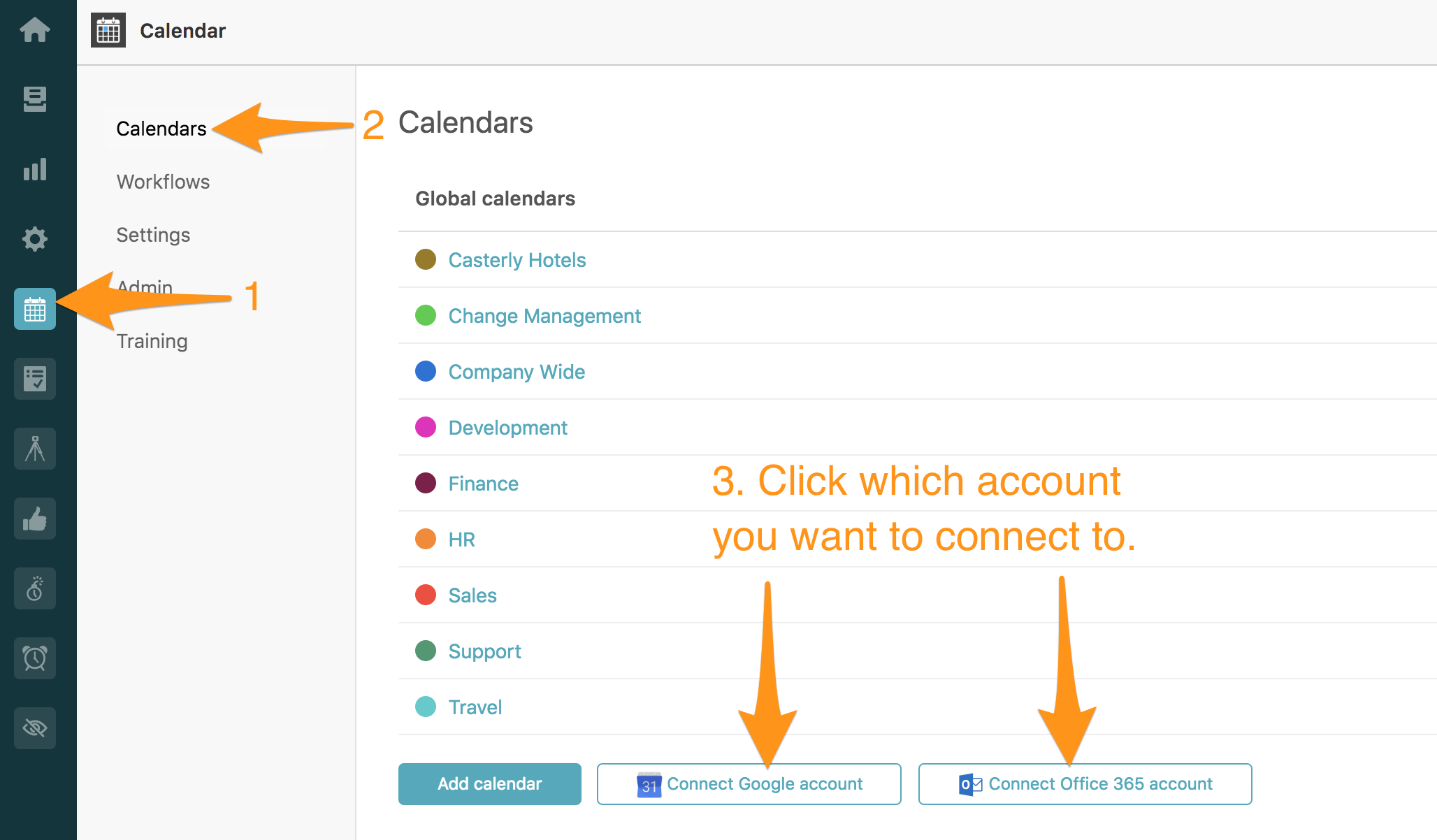 You'll then have a popup screen appear asking you which account you want to connect. Simply click the one you want.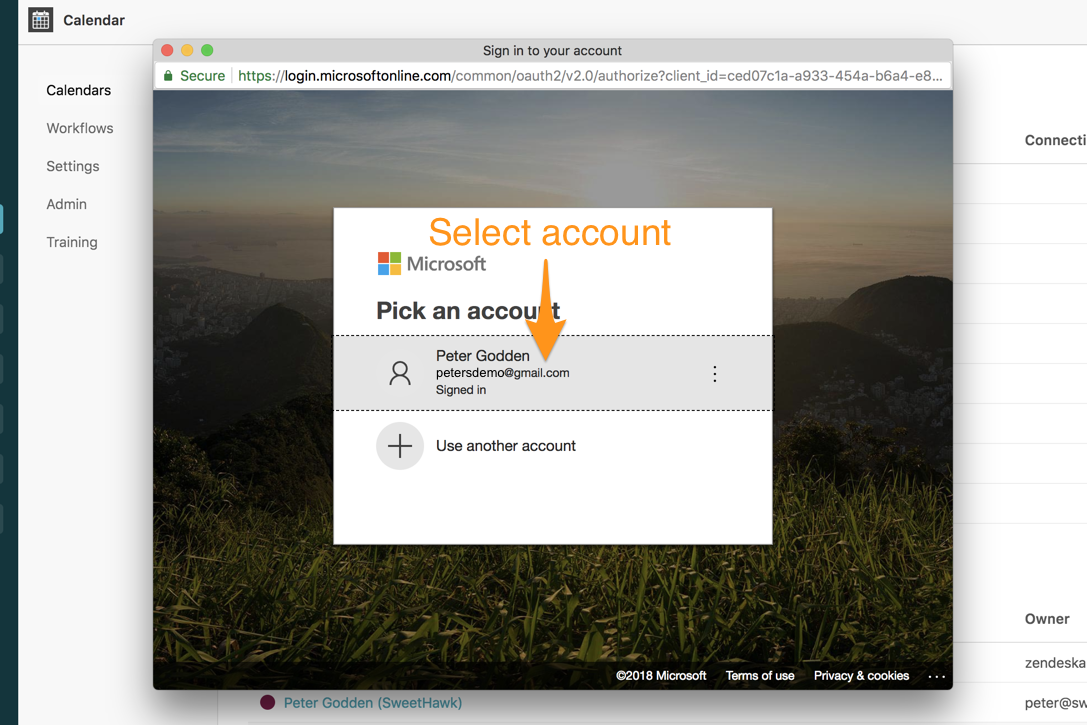 On the next screen, you will be asked to grant permission to the application to use your calendars: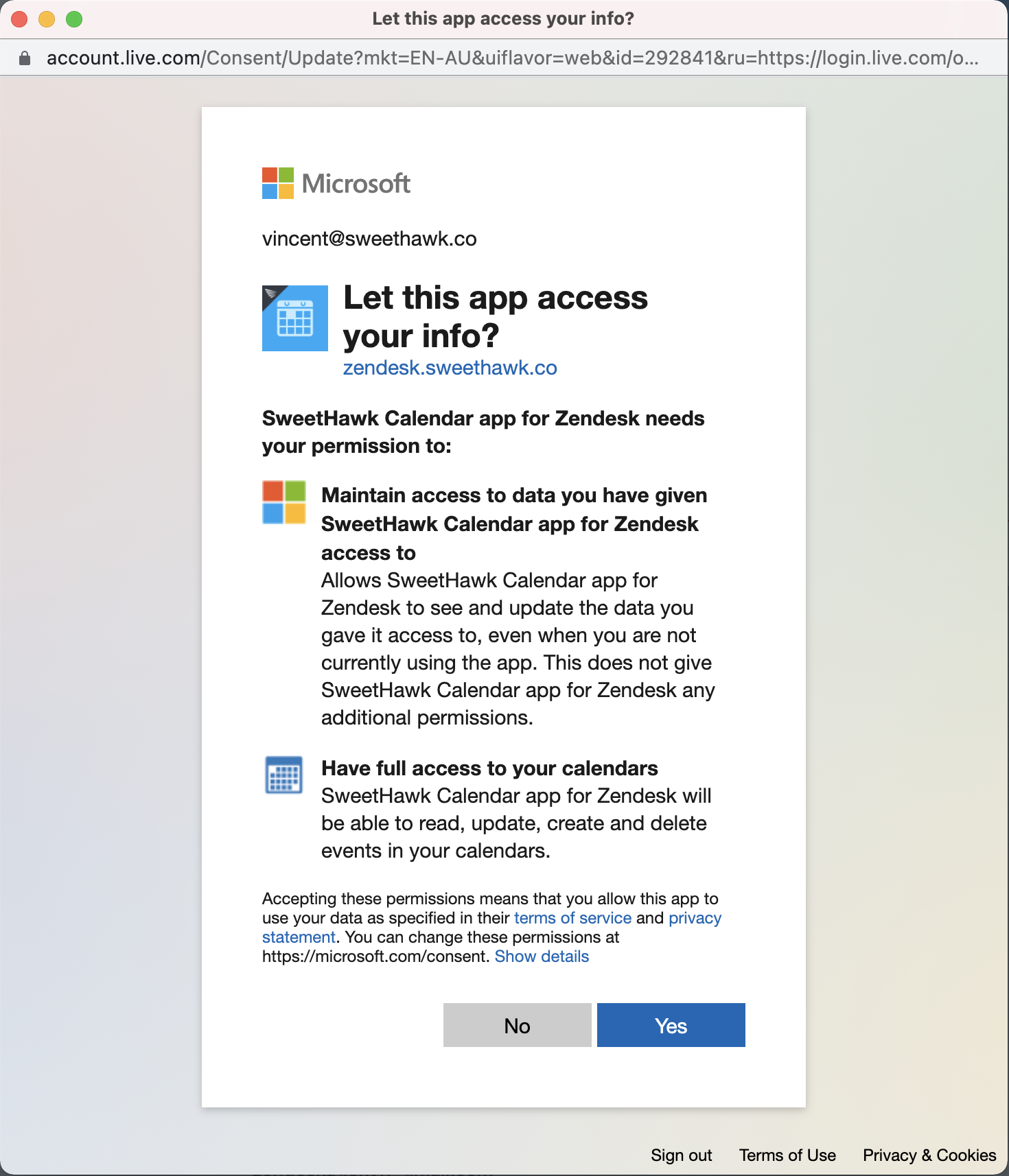 Once your account is connected, you'll either be able to connect any existing calendar by clicking on the icon dropdown under the "Connection" column like this: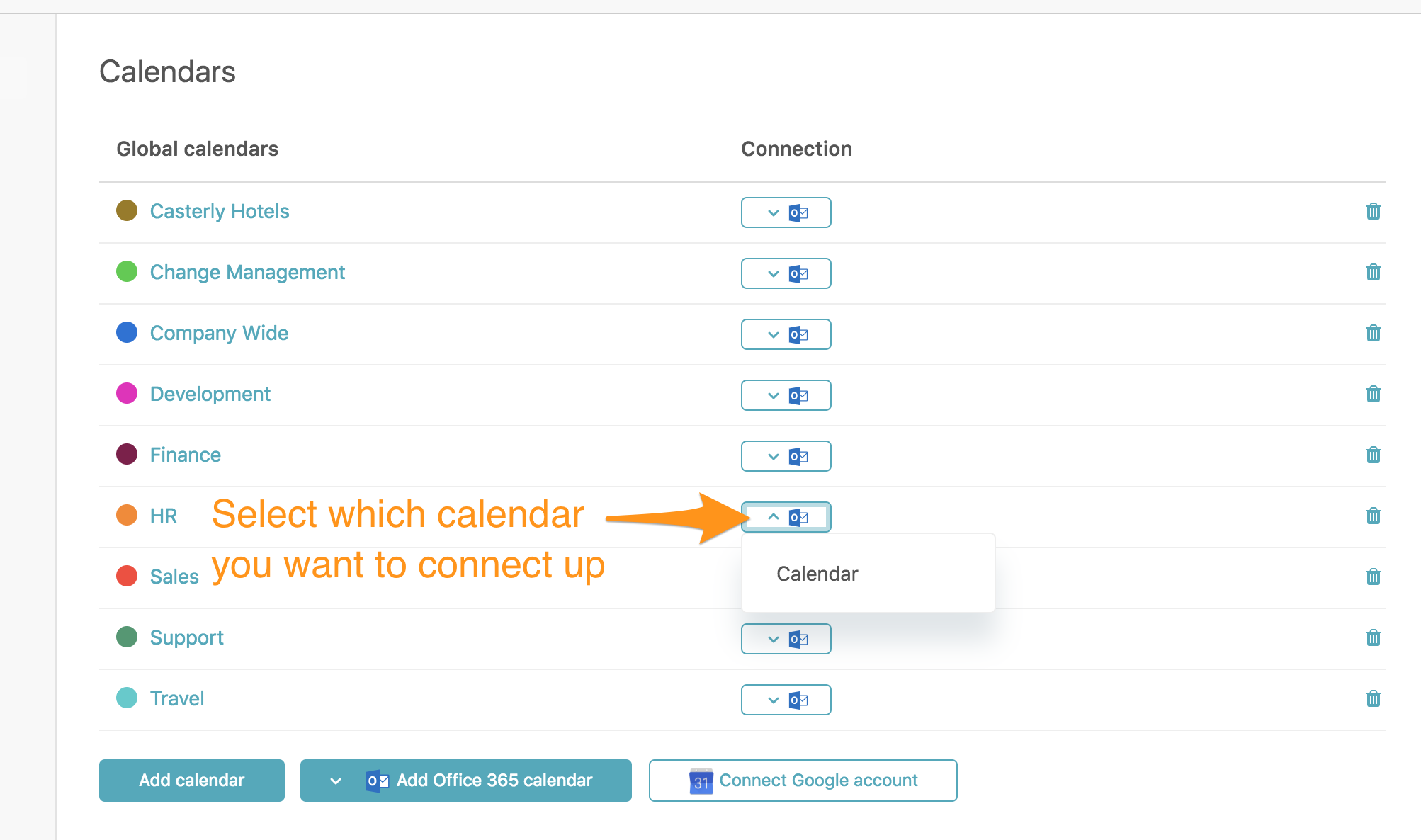 Alternatively, you can instantly create a new calendar by selecting it from the dropdown menu that is available at the bottom like this: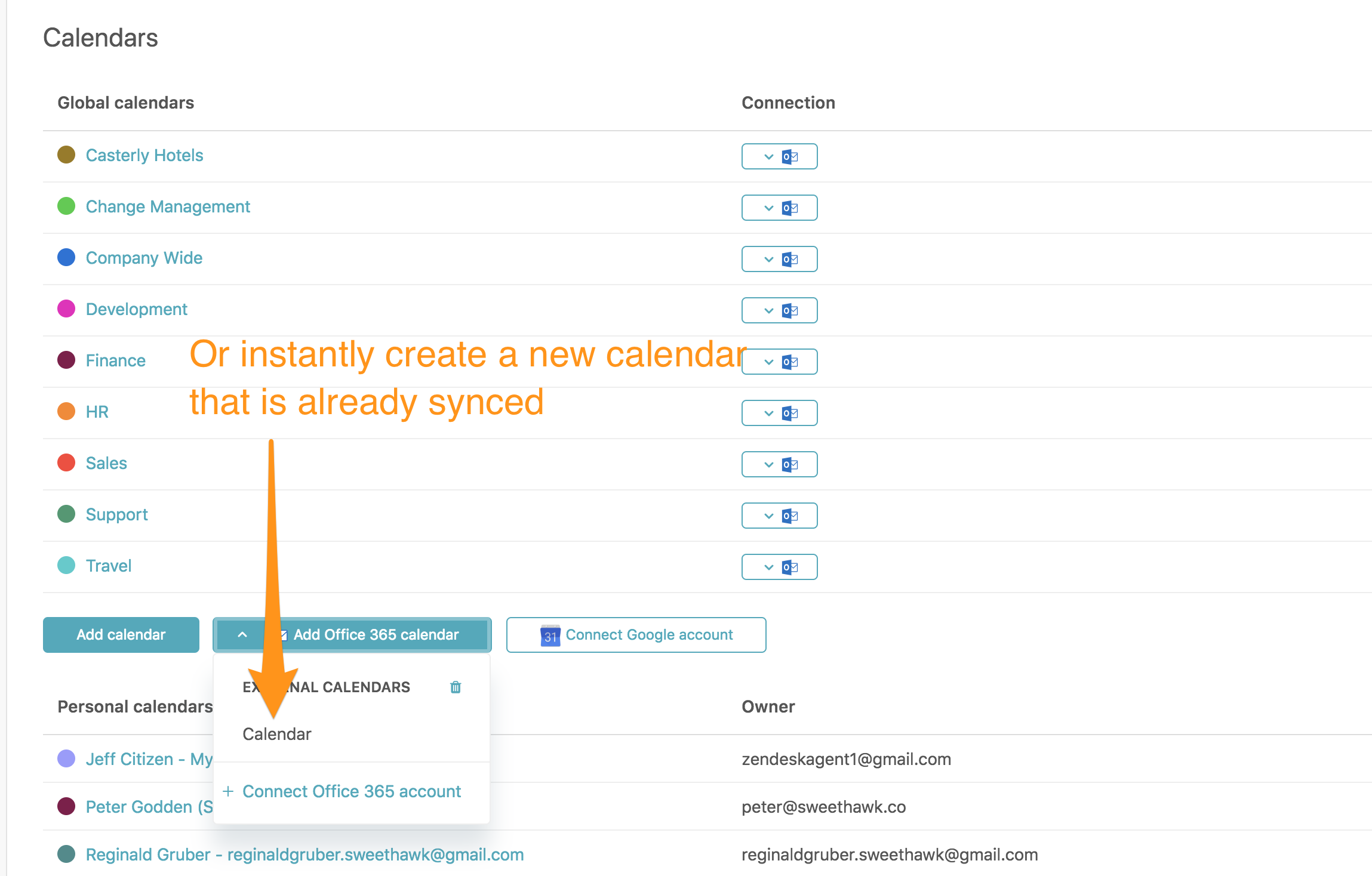 Once you have a calendar connected, you can choose how the events will be synced up. As you can see below there are 2 sets of controls for how the syncing will work: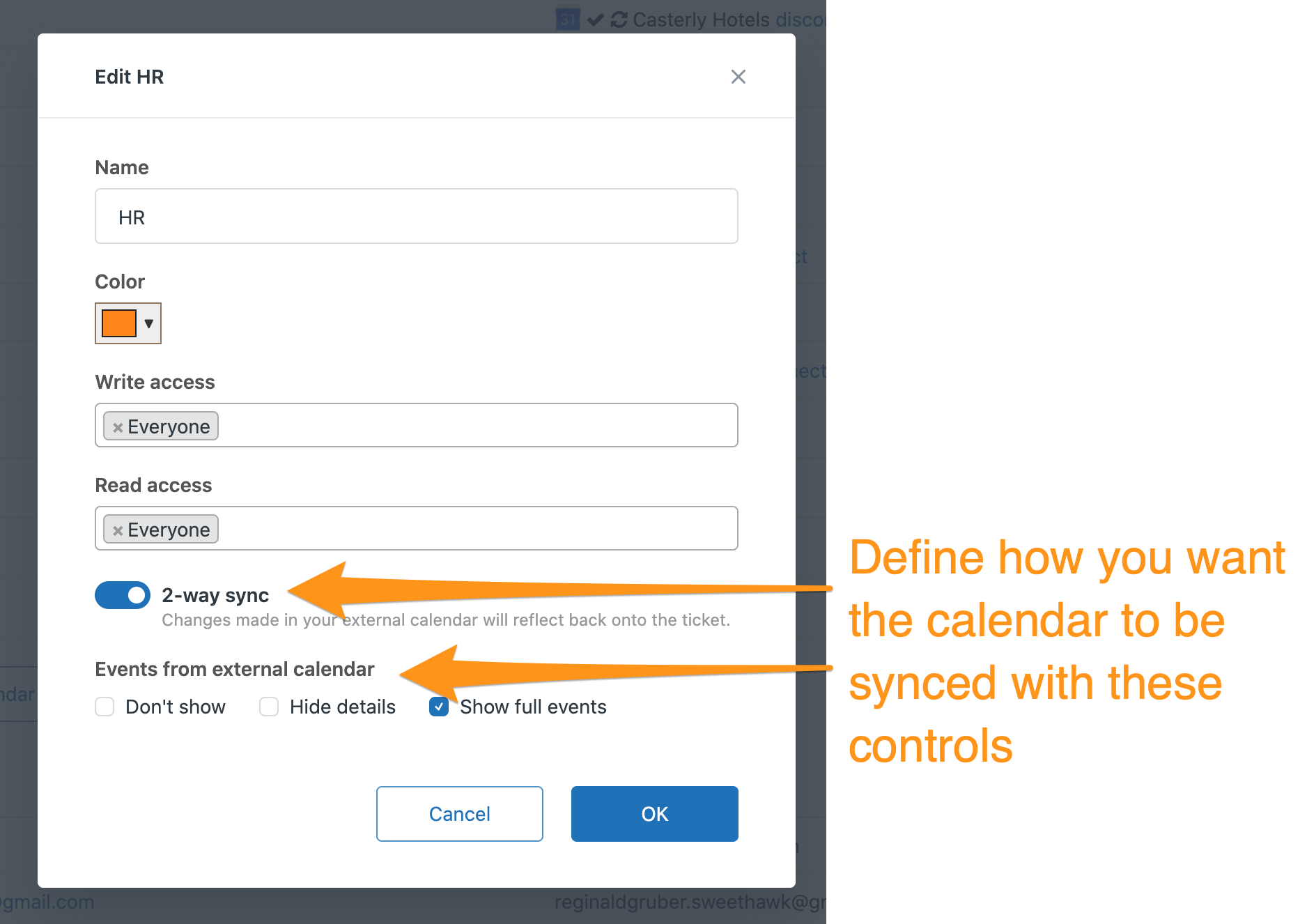 2-way sync: By switching this on, it means that when you create or edit an event in Zendesk, the changes will be pushed through to the external calendar. It also means that changes made to events over in the external calendar will flow back through toZendesk.
If this option is switched off, then it means the integration is only one-way. ie. events created/updated in Zendesk will be pushed to the external calendar, but changes will not be reflected back the other way.
Events from external calendar: This option is referring to events that already existed in your external calendar when it was connected and any event that you create directly within the external calendar.
These will be pulled into the Calendar in Zendesk, however, they will not be editable. The purpose of them being pulled in is to provide the visibility you need to plan the ticket events around them.
The option "Don't show" allows you to stop these events from being pulled in.
The "Hide details" option will pull the events in, but the details of the events will be hidden and the agent viewing the calendar in Zendesk will only be able to see free/busy times.
The final option to "Show full events" will pull in the events and show all of the details so that agents viewing them will see exactly what they are.