If you haven't yet, install Super Suite from the Zendesk Apps Marketplace.
As a Zendesk admin, open the Super Suite app within your Zendesk Support account.
Open the Subscription tab.
Click Manage subscription.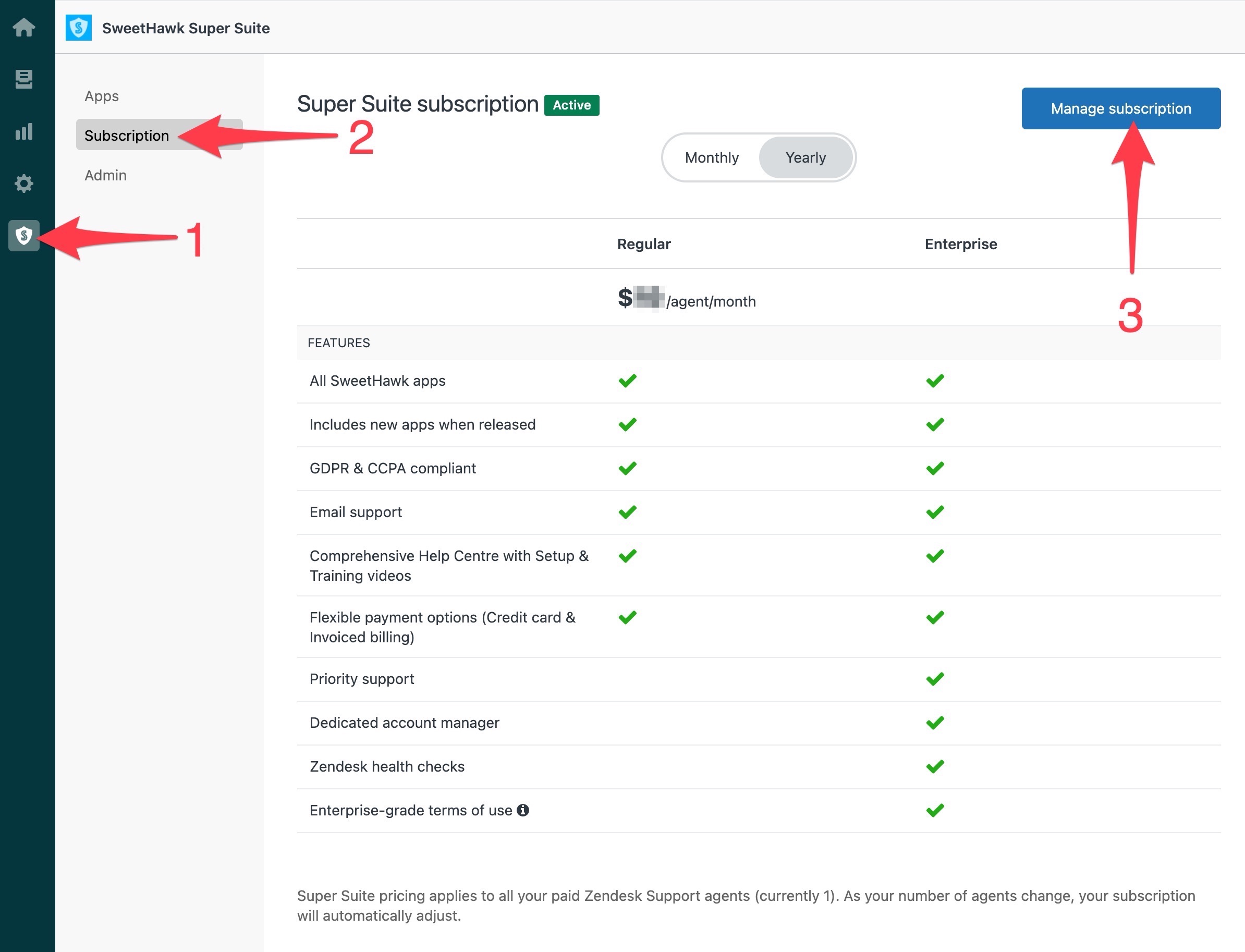 Then locate the payment method and update your details as desired.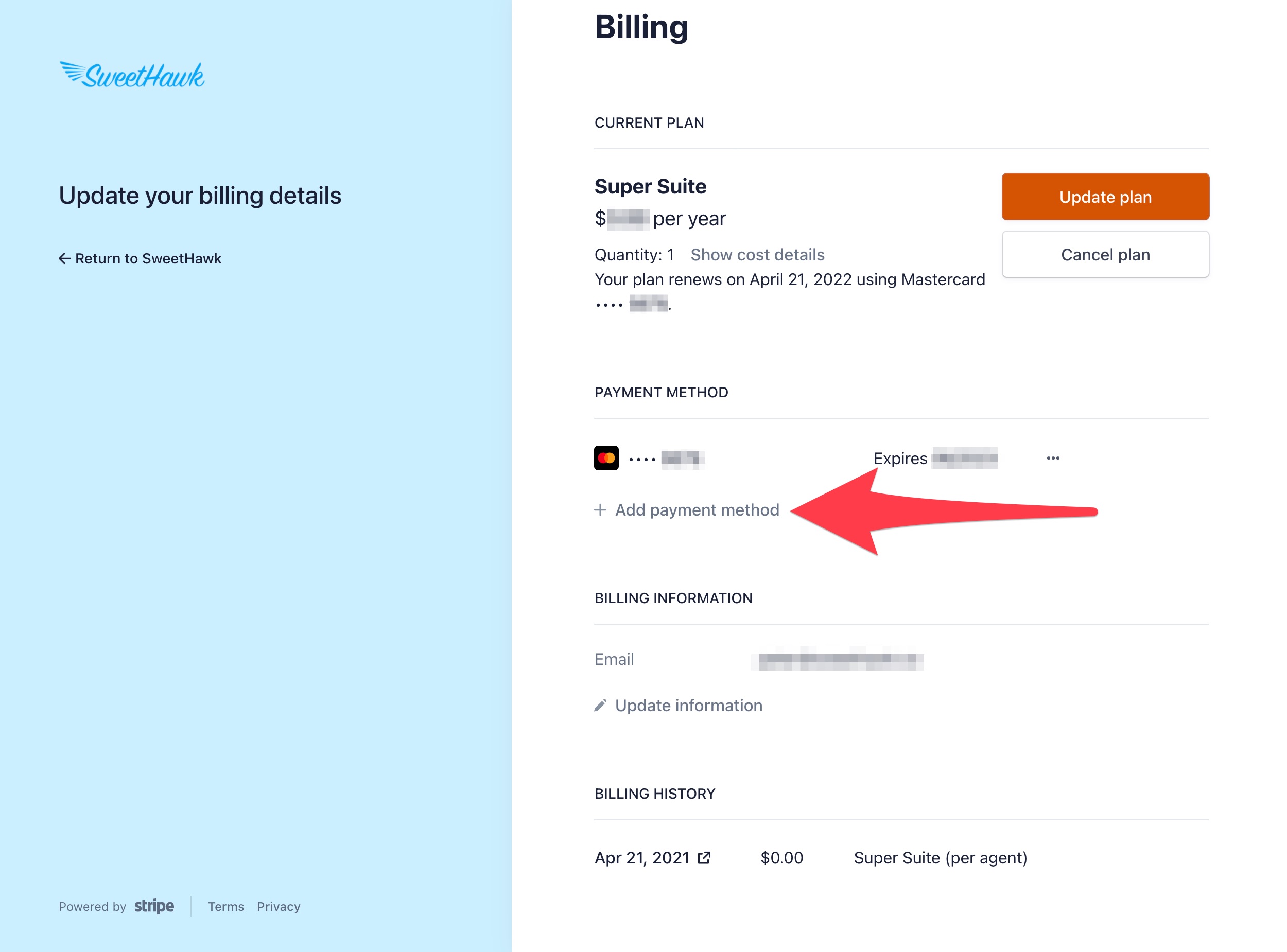 Note that if you are paying by invoice, it will be automatically sent to you when your subscription renews. To switch to credit card payments, please contact us.